Tealight Candles, Flower Tealight Candles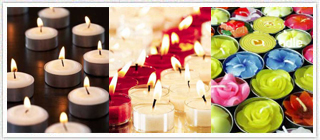 Candles are used for several purposes and most commonly for decorating the rooms. Though there are varieties of candles which come in the market but tealight candles are a perfect and unique option. These types of candles come along with the holder that adds charm to the areas where you place these candles.
The holders can be made from glass, aluminum etc which are quite popular and liked by the people. The wick of the tealight candles is made from cotton and hence can be used for long hours. The candle holders are available in unique designs which are appealing and really look superb. The best thing about tealight candles is that they are cheap and as it comes in a complete set therefore have huge demand in the market.
Apart from decoration the unscented tealight candles are exclusively used in parties as well as restaurants as it gives an ideal setting. There are basically two classes of candles; the standard tealight candles (approximate size 3.8x1.5cm) burns for about 4 hours while the large tealight candles (approximate size 5.8x2.9cm) burns for about 10 hours. So according to your choice you can go for whichever choice you like the most.
If you want you can place the order in bulk quantities so that you are able to get some discount. There are many companies who design candles which can be used for everyday purpose also. Even plastic cups look very nice as they can be decorated in any way you like. You can customize the cups and give your touch to the beautiful candles.
.
Our unscented tealight candles made by high quality tealight candles machine with strictly quality control systems.
There also a tealight candles with scented and colors we call scented tealight candles. Our scented tealight candles made by hand pouring. It will make our scented tealight candles look natural and elegance. We also use high quality scented oil which make our candles strong scented.
Beside scented and unscented tealight candles, we would like to introduce flower tealight candles. Our flower tealight candles is handmade and flowers come with various shape, rose, plumeria (as know as frangipani), hibiscus, orchid, lotus, lilly, sunflower, daisy and more. Each candle approximately burning time 3-4 hours. The flower tealight candles is ideal impressive gift for any occasion and home use.
If you are looking for tealight candles, scented, unscented, flower tealight candles look no further. These candles are simply the best. They last longer, from 4 hours up to 10 hours. They burn down right down to the bottom- without leaving a residue and are of good quality.
We're a Thailand candles company base in Chiangmai, Thailand. We can produce all type of tealight candle, scented tealight candles, unscented tealight candles, large tealight candles, flower tealight candles.
Please contact us at wasila@wasila.co.th for more detail, price quote and more information.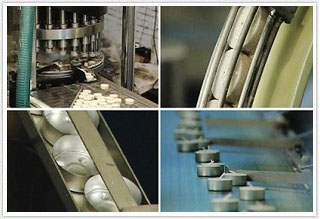 • Browse a full catalog of Tealight Candles and Flower Tealight Candles